DISPOSABLE HEROES,
THE #1 METALLICA TRIBUTE
Latest News
Posted: 4/30/2017

THANK YOU GRANDE PRAIRIE!!! SEE YOU AGAIN SOON!

DH rolled into GP for the first time in five years and as always the crown didn't disappoint. This was the first show of 2017 and featured five new songs from Hardwired...To Self Destruct. The included Spit Out The Bone, a song yet to be played by Metallica and a highlight of the evening. Look for a return show in GP in the not too distant future. More shows are being booked so stay tuned and see you all soon.

Setlist

Hardwired
Atlas Rise
For Whom The Bell Tolls
Fuel
Fade To Black
Now That We're Dead
Moth Into Flame
Harvester Of Sorrow
Spit Out The Bone
Sanitarium
Creeping Death
Wherever I May Roam
Master of Puppets
One
-----------------
The Four Horsemen
Ride The Lightning
Enter Sandman
Disposable Heroes
Posted: 4/26/2017

GRANDE PRAIRIE, ARE YOU READY?!?! SATURDAY APRIL 29TH, 10PM BETTER THAN FRED'S



The guys can't wait to kick 2017 off with the show at Better Than Fred's in Grande Prairie, Ab. This promises to be a special show, DH hasn't played Grande Prairie since 2012. The shows there are always memorable, so many highlights over the years. Hardwired... To Self Destruct, the latest release from our friends in Metallica, may well be featured in the band's set this Saturday. The show will start at 10pm, be there early. Don't miss this one!

br> br>

In other news, the band is working on several dates. The latest will see the band return to Red Deer, Ab, at the Vat on Saturday, August 12th. This will be the first performance by DH in Red Deer since 2014. More details on this show, and others, will be released soon.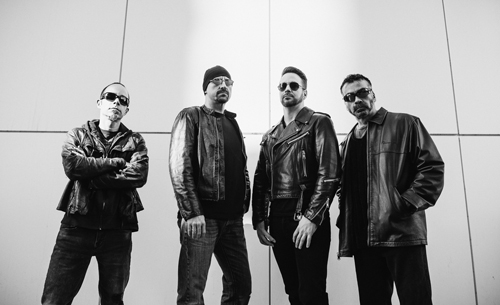 Posted: 4/5/2017

ITS ALIVE!!! DISPOSABLE HEROES, LIVE IN GRANDE PRAIRIE, APRIL 29TH

WE'RE BAAAAACK!!! It's been too long, friends! DH is starting the year off with a show in Grande Prairie, Ab on Saturday, April 29th, at Better Than Fred's. Tickets are $20 and available at Better Than Fred's, 9903 101ST, Grande Prairie or call (780) 532-4450. DH have some special surprises planned for this one so don't miss it!